Your search has returned no results.
REGISTRATION FOR 2020 MARCH BREAK CAMP IS NOW OPEN!
March 16–20, 2020
Register today - complete the registration form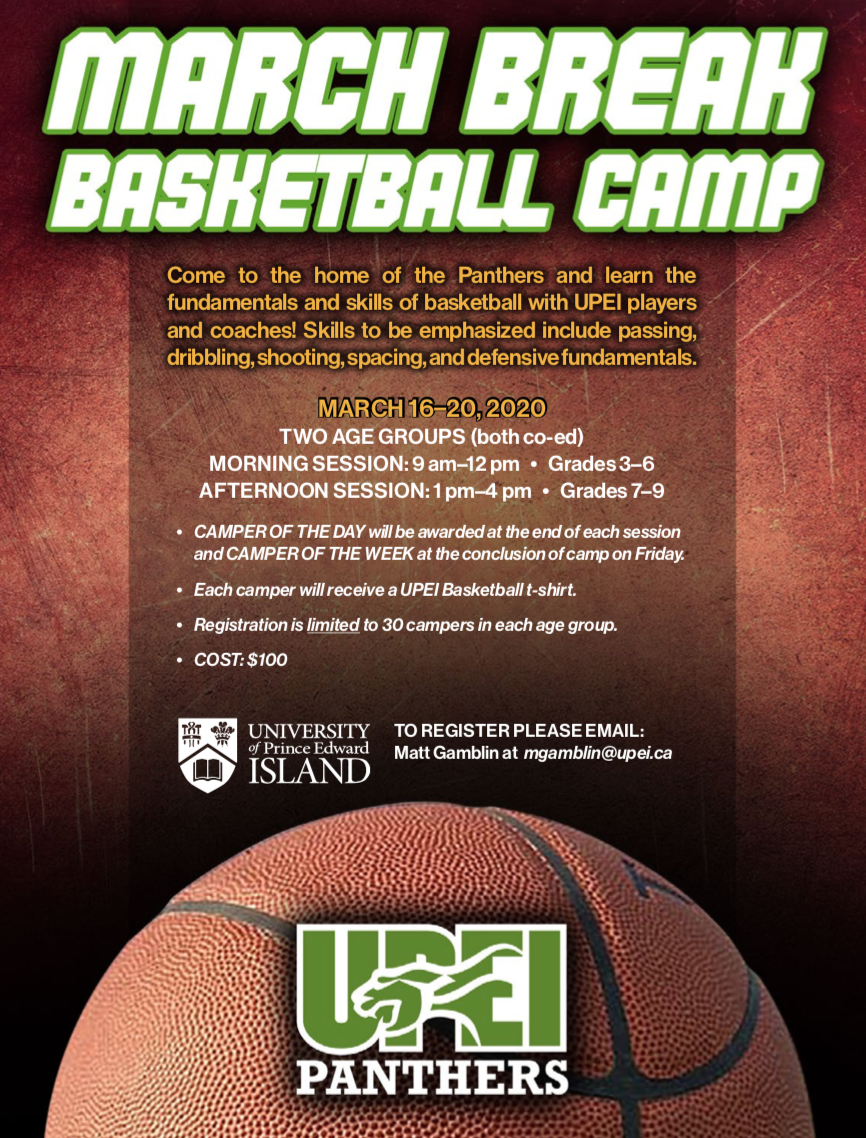 Morning session, 9:00 am–12:00 pm (Grades 3-6, co-ed)
Afternoon session, 1:00–4:00 pm (Grades 7-9, co-ed)
CAMPER OF THE DAY will be awarded at the end of each session and CAMPER OF THE WEEK at the conclusion of each camp on Friday.
Each camper will receive a UPEI Basketball t-shirt.
Registration is limited to 30 campers per session.
Cost: $100
---
*Campers attending the Morning Session may sign up for Sports/Fun 'N' Fitness camp in the afternoon for $85/week