Other International Opportunities
Our office posts other international opportunities for students outside our group of partner institutions. 
Spend 3 or 4 weeks in Cheathrú Rua, Galway 
Internal UPEI deadline is 4:00 pm on Monday, March 18, 2019.
The following course will aim to provide students with an introduction to the Irish language in an authentic Irish-speaking setting, drawing on the expertise of our highly-experienced teaching staff. The courses are aligned with the Common European Framework for Languages, and will be offered at A2 and B1 level depending on the ability and prior knowledge of the students. The courses are not suitable for complete beginners, some previous study/knowledge of the language is required.
1. Three week immersion course: May 31–June 21, 2019 (ICUF award - €1,660 per scholar, covering tuition, shared accommodation and full board)
This course is tailored to the requirements of Canadian scholars, and there are 12 ECTS credits (2 UPEI equivalents if approved) awarded on successful completion of the course. More details on the course can be found on their website.
2. Four week immersion course: July 12–August 9, 2019 (ICUF award - €2,540 per scholar, covering tuition, shared accommodation and full board)
This course has options which would suit students looking to take courses at a higher level than those offered in the three week course. Details of this program can be found on their website.
These courses are both delivered by the National University of Ireland, Galway (NUIG)
Students will also be eligible to apply for the Florence Simmons Global Experience Scholarship (FSGE) if seeking course credit at UPEI.
If student do not qualify for the FSGE scholarship, UPEI will discuss other options!
For more information, please contact:
Sherilyn Acorn-LeClair
Manager, Office of Study Abroad & International Collaboration
sdacorn@upei.ca 
---
2019 JACAC Forum 
-- Application deadline extended to Friday, October 19 at 4:00 pm --
Hosted by Queen's University in Canada, the 2019 theme will focus on Japan-Canada Relations in an Era of Global Change.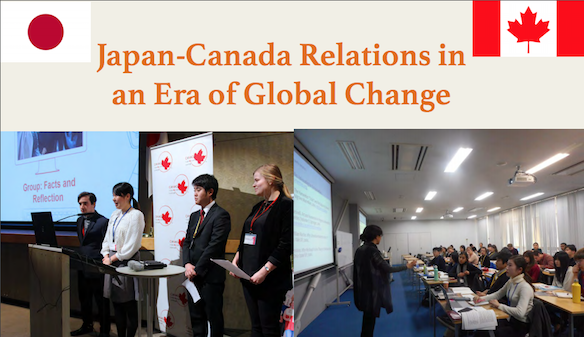 In this current era of global interconnectedness, change at local, national, regional, and international levels is occurring at a rapid pace. While change can be 'negative' (e.g., climate change), it can also be 'positive' (e.g., medical advances). Japan and Canada are integral actors in efforts to promote positive global change. The 2019 JACAC conference will offer reflections on how these two G-7 partners, celebrating 90 years of diplomatic relations, are contributing to positive global change on transnational issue-areas and policy-relevant governance challenges. The conference will feature presentations from the humanities, social sciences, and natural sciences that approach global change from innovative perspectives.
This year, to celebrate the 10th Anniversary of the JACAC Student Forum and the 90th Anniversary of the Japan-Canada Diplomatic Relations, this conference follows the format of a simulation. Participants will portray the roles of political leaders and policymakers in Japan and Canada, and will be encouraged to come up with effective policy suggestions that foster a stronger relationship between the two countries.
---
Killam Fellowships Program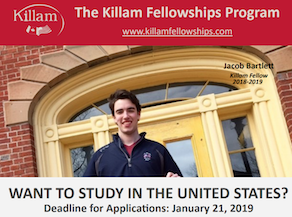 The Killam Fellowships Program provides an opportunity for exceptional undergraduate students from Canadian universities to spend either one semester or a full academic year as an exchange student in the United States.
Detailed flyer and information
---
Backpacking with a Purpose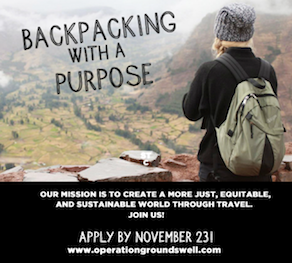 The world is changing - help change it for the better! This summer, learn from inspiring people and places.
At Operation Groundswell, we give students the tools to create meaningful change in the communities you call home. We'll connect you with inspiring local farmers, artists, educators, and activists who are making incredible change in their communities.
Led by two experienced leaders, our small teams dive straight into life on the ground through immersive homestays and meaningful volunteer work. Local change-makers lead us in improving their communities - sharing their stories along the way.
We have grants available for students that make our summer programs accessible. 95% of students receive financial assistance grants, which can cover up to 25% of your program fee.
Programs are filling up quickly, so apply as soon as possible. The deadline for summer program applications is March 1, 2019.
Start your jourbey at www.operationgroundswell.com.
---
Insight Global Education
World Class Education | Relevant Internships | Remarkable Locations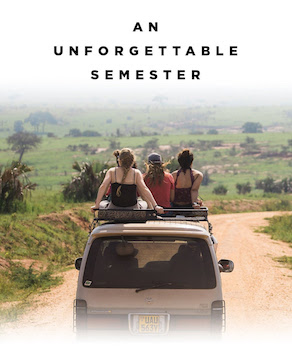 Our goal is to change the way students think about the developing world – we accomplish this by designing and running experiential travel programs that encourage youth to engage with local peoples, learn from them, and develop a more robust understanding and appreciation for the world around us.
We provide students remarkable travel experiences in unique environments, equipping them with practical knowledge and tools to have a lasting and sustainable impact, both locally and globally.
For more information, please visit the Insight Global Education website.
---
Canada World Youth Organization
The Canada World Youth Organization gives young Canadians the opportunity to integrate study, community service, and international experience.
Deadline to apply is February 22, 2019.
Program objectives:
To foster among young Canadians an appreciation for Chinese culture and language
To increase the knowledge of young Canadians about China as well as Chinese history, economic and political system and Chinese society
To provide an innovative learning opportunity for young Canadians combining academic study and volunteer community service