Other International Opportunities
Our office posts other international opportunities for students outside our group of partner institutions. 
2019 JACAC Forum 
-- Application deadline extended to Friday, October 19 at 4:00 pm --
Hosted by Queen's University in Canada, the 2019 theme will focus on Japan-Canada Relations in an Era of Global Change.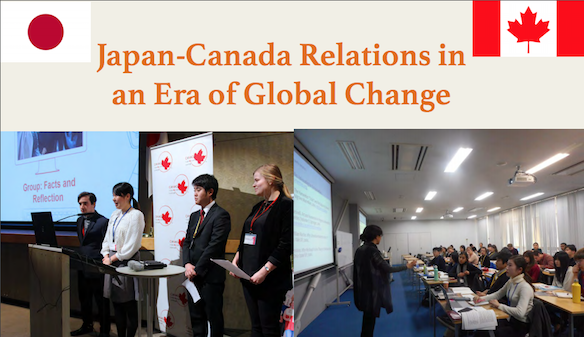 In this current era of global interconnectedness, change at local, national, regional, and international levels is occurring at a rapid pace. While change can be 'negative' (e.g., climate change), it can also be 'positive' (e.g., medical advances). Japan and Canada are integral actors in efforts to promote positive global change. The 2019 JACAC conference will offer reflections on how these two G-7 partners, celebrating 90 years of diplomatic relations, are contributing to positive global change on transnational issue-areas and policy-relevant governance challenges. The conference will feature presentations from the humanities, social sciences, and natural sciences that approach global change from innovative perspectives.
This year, to celebrate the 10th Anniversary of the JACAC Student Forum and the 90th Anniversary of the Japan-Canada Diplomatic Relations, this conference follows the format of a simulation. Participants will portray the roles of political leaders and policymakers in Japan and Canada, and will be encouraged to come up with effective policy suggestions that foster a stronger relationship between the two countries.
---
Killam Fellowships Program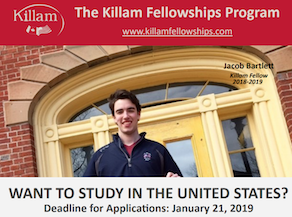 The Killam Fellowships Program provides an opportunity for exceptional undergraduate students from Canadian universities to spend either one semester or a full academic year as an exchange student in the United States.
Detailed flyer and information
---
Backpacking with a Purpose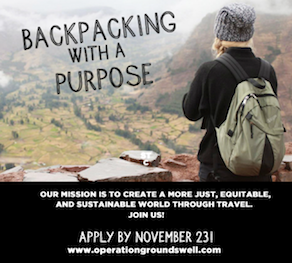 2019 applications now open!
Discover the wider world and connect with change makers making a positive and lasting impact in their communities.
Operation Groundswell is a non-profit organization that facilitates deeply immersive, educational, and volunteer experiences around the world. We dig into social justice issues while working in solidarity with local activists, non-profits, and communities. We want you to join us in our mission to create a more equitable, just, and sustainable world through travel.
Apply by November 23!
Programs are filling up quickly, so apply as soon as possible. Financial assistance is available for all students on five- and six-week programs. You may also be able to use our programs for academic credit. Talk to us about your options! 
---
Insight Global Education
World Class Education | Relevant Internships | Remarkable Locations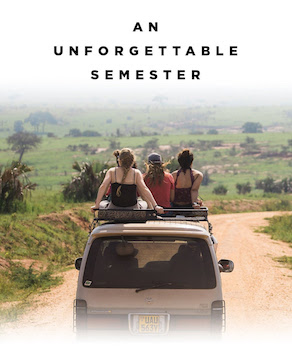 Our goal is to change the way students think about the developing world – we accomplish this by designing and running experiential travel programs that encourage youth to engage with local peoples, learn from them, and develop a more robust understanding and appreciation for the world around us.
We provide students remarkable travel experiences in unique environments, equipping them with practical knowledge and tools to have a lasting and sustainable impact, both locally and globally.
For more information, please visit the Insight Global Education website.
---
Canada World Youth Organization
The Canada World Youth Organization gives young Canadians the opportunity to integrate study, community service, and international experience.
Deadline to apply is February 22, 2019.
Program objectives:
To foster among young Canadians an appreciation for Chinese culture and language
To increase the knowledge of young Canadians about China as well as Chinese history, economic and political system and Chinese society
To provide an innovative learning opportunity for young Canadians combining academic study and volunteer community service