Community Design Program (First Year)
Projects are completed by first year students with the support of industry-experienced faculty who act as senior engineering mentors to students. Projects have a broad scope to allow students to ideate and find a wide variety of potential solutions and analyses.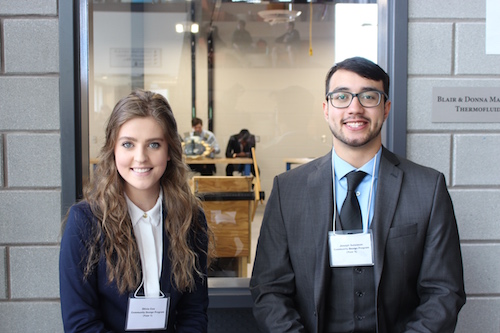 Students interested in mechanical, electrical, industrial, chemical and other engineering disciplines should be able to find one aspect of the project appealing. Students have a very minimal budget to build a basic demonstration of concept - they reuse and recycle materials. Concepts of sustainable design are introduced to students at this level.
Project Scope
Past projects include: an educational toy for a remote Kenyan school, a charcoal press for rural Kenyan farmers, devices to enhance the PEI Farm Centre and off-grid housing.
Potential Partners
One partner is selected each academic year and each student group (4-6 students) completes a project for that partner. The partner is typically a community-based or government organization that incorporate an element of sustainability and social justice into their mandate. The partner is chosen strategically to demonstrate the importance of contributing to the community and sustainability. Partners can be local, regional, national or international.
Past partners: PEI Farm Centre, Parks Canada, Mikinduri Children of Hope and Spring Willow Farms.
Project Outcome/Deliverable
Students will develop potential solutions and build a basic demonstration of concept which will provide a solid foundation for future development. The partner will receive a final report and a presentation from each student group. In addition, partners are invited to the annual year-end Design Expo where student groups from each year of the program exhibit their design projects.
Commitments of Partner 
The partner provides an initial presentation of the problem to the students, invites the students for a site visit, communicates with students periodically over the course of the project, provides feedback and attends updates, final presentation and Design Expo. Contact between the students and the partner is controlled by the faculty member supporting the project.
Benefits to Partner
Obtain potential solutions to a problem which will provide a solid foundation for future development.
Foster the next generation of professional engineers.
Raise awareness about an organization.
Obtain recognition and exposure at Expo.